LET'S CHAT

We've Been There! We Get it!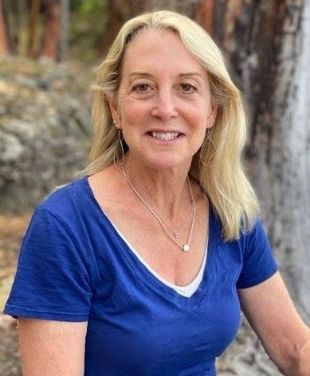 Perhaps you were driving with your children strapped into the back of your car, maybe you were grabbing a bite to eat during a short work break, or perhaps, like me, you were in the middle of the workday when you received "the call", the "you have breast cancer" call. The news feels less like information and more like a violent punch to your gut. Even if you had a suspicion, or even a strong feeling that the biopsy would come back positive, the reality of those words can make you want to be sick. Very often we immediately become overwhelmed by fear, confusion, sadness, and disbelief. Move Over Breast Cancer wants you to know that we are available to talk with you as soon as you are told you have breast cancer. Peer Counseling and Professional Counseling available to you in both English and Spanish. Contact us today!
Join me in welcoming our volunteer counselor Betsy Ie, LCSW. Betsy will provide short-term supportive counseling for breast cancer patients and families in Spanish and English. Betsy is not Latina but is fluent in Spanish. She has many years of experience working with the Latino population in a community mental health clinic. Her passion is advocating and helping people. In 2015, her best friend and her mother died 3 months apart after battling ovarian cancer. Betsy wants to support breast cancer patients and their families as they navigate the range of emotions having cancer.
Need group support? Move Over Breast Cancer is hosting a group for women who have completed their treatment but need some help figuring out the next steps...
Please email pflory@moveoverbreastcancer.org for registration and information