FITNESS
GET MOVING with MOVE OVER BREAST CANCER
According to www.breastcancer.org more and more research is showing that exercise can reduce the risk of breast cancer coming back (recurrence) if you've been diagnosed, as well as reducing the risk of developing breast cancer if you've never been diagnosed.
Move Over Breast Cancer understands that it's sometimes difficult to find the energy to workout. If you have been cleared by your doctor to begin an exercise program Move Over Breast Cancer is here to help motivate you. You will be shocked at how good you will feel after participating in one of our virtual classes or outdoor walks.
Tabata Tuesday - This class is on hold until after January 2021
Join Paula Flory via zoom for a one hour Tabata class every Tuesday at 9AM EST. Tabata is a high-intensity interval training that consists of eight sets of fast-paced exercises each performed for 20 seconds interspersed with a brief rest of 10 seconds. This class is for all fitness levels. Whether you have been exercising your entire life or if you are in treatment for breast cancer or just starting a fitness program for the first time ever, we've got you! Every exercise can be modified and you are in charge! You can move at your own pace while you remain virtually connected to other survivors. You will be surprised at how quickly you will become addicted to the feeling you get when those endorphins start to kick in. Email info@moveoverbreastcancer.org to learn more and to register and gain access to our Zoom exercise room.
Walk to Wellness - This program is on hold until March 2021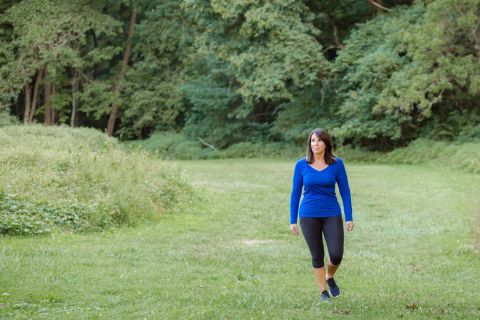 Move Over Breast Cancer's Walk to Wellness Group! Join us for a fitness boost times three! First, you will be a part of a supportive community of interesting and kind survivors. Second, science has demonstrated that our immune systems become stronger when we are connected to nature. Our outdoor walks on beautiful well-groomed trails offer the perfect place in time to feel the healing power of the earth. Finally, you will reap all of the rewards that come with a cardio workout, without even feeling like you are working out! Physical distancing is required and masks are optional. This program will begin on Thursday September 3 at 9AM. These weekly one hour walks will be scheduled in various beautiful locations near Princeton, New Jersey.
Thursday November 19,2020
Institute Woods Nature Preserve
https://www.princetonnj.gov/location/institute-woods
On Thursday October 1 we will meet in the parking lot of Princeton Battlefield State Park https://www.state.nj.us/dep/parksandforests/parks/princeton.html which will give us easy access to the Institute Woods Nature Preserve trails. We can convene at 8:55AM on Thursday November 19 and begin our walk at 9AM sharp. You will amazed by all of the beauty that exists on these trails! Dress for the weather and be prepared for some muddy spots! It's cold, wear a hat! See you there!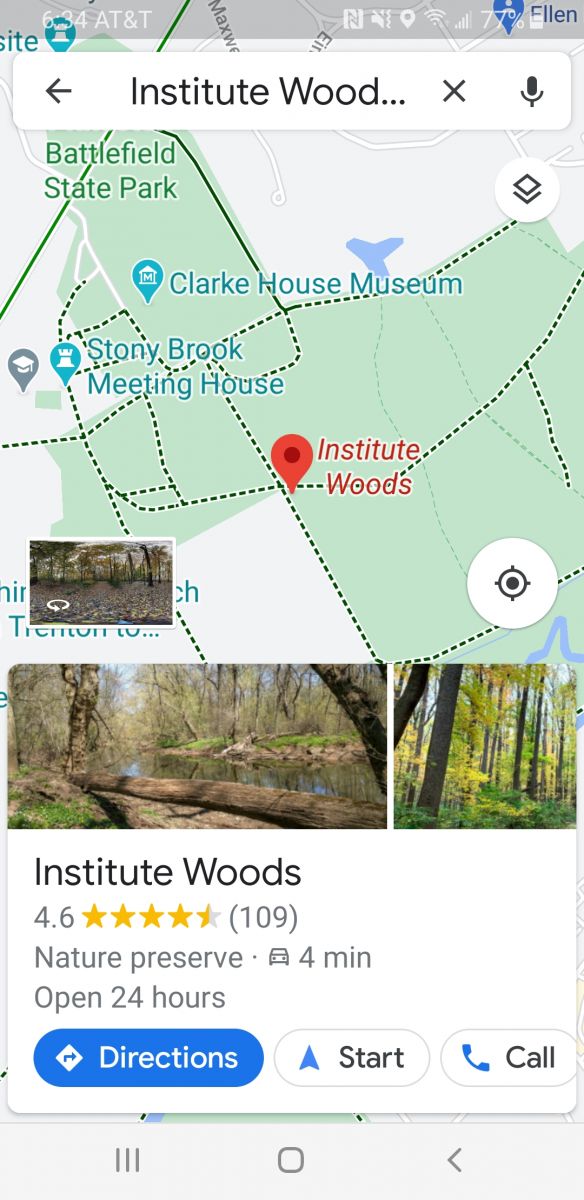 Coming Soon....

.
One on One Coming Soon.....
Groups may not be your thing. Maybe you need a bit more TLC? No worries! Move Over Breast Cancer wants you to know that we are here for you and will work with you one on one to personalize your exercise routine. We understand that breast cancer can take the wind out of your sails. Even if you were a total gym rat prior to your diagnosis of breast cancer you may not be ready to jump into a group setting. You might not even feel you have the energy for an outdoor walk. MOBC wants you to know that we are here to meet you where ever you are on your fitness journey. Our ACE certified personal trainer will evaluate you and work with you to formulate a plan to help boost your energy and your mood. As always, every precaution will be taken to protect you safe from Covid -19. Distancing, masks, and hand-sanitizing are a part of our routine.